11 Oct

CTO Jonathan Cartu Reports – University under fire in Senate House over Climate Policy

Posted at 11:59h

in

AiroAV

,

AiroAV Anti Virus

,

AiroAV Antivirus

,

AiroAV Removal

,

AiroAV Remove

,

AiroAV Uninstall

,

Avantisteam AiroAV

,

Avantisteam Antivirus

,

Avantisteam Malware

,

Avantisteam Virus

,

Cartu Jonathan

,

Cartu Jonathan Network Consultants

,

Jon Cartu

,

Jon Cartu Computer Services

,

Jon Cartu IT Services

,

Jon Cartu Network Consultants

,

Jonathan Cartu

,

Jonathan Cartu Computer Services

,

Jonathan Cartu IT Services

,

Jonathan Cartu Network Consultants

,

Remove AiroAV

,

Uninstall AiroAV

0 Comments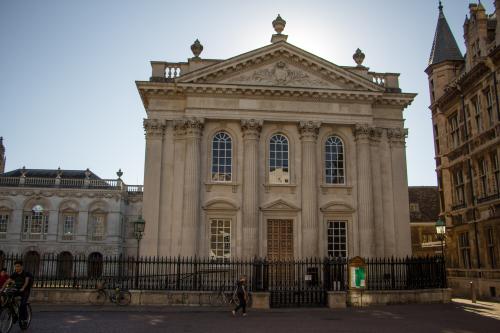 Tuesday afternoon at Senate House Professor Ian White, the Deputy Vice Chancellor, heard a series of speeches from students and academic staff on the University's 'response to the climate crisis beyond divestment'.
Speakers including the Revd Jeremy Caddick, Dean of Emmanuel College, and a Special Adviser to the Vice Chancellor decried the University's unsustainable approaches to growth, local transport and relationships with the fossil fuel industry.
The discussion comes after Vice-Chancellor Stephen Toope announced in his annual address the launch of 'Cambridge Zero', a new multidisciplinary research programme aimed at creating a sustainable future. He also pledged that the University would fulfil the "science-based target" of reducing its carbon emissions to zero by 2048.
"The inconvenient truth is that if we are to reduce emissions, we need to drastically reduce growth until we get on top of this," said Ian Leslie, Special Adviser to the Vice Chancellor with special responsibility for Environmental Sustainability.
Leslie, also a Computer Science fellow at Christ's, highlighted how energy intensive the University's expansion by 19% in the past 5 years has been. He suggests conducting full lifecycle analysis into new buildings, and calculating their carbon footprints before construction.
CUSU Ethical Affairs Officer Jake Simms further stressed how carbon reduction targets do not include several University zones such as the planned Northwest Cambridge site, nor do they encompass indirect emissions such as staff travel – "an estimated 80% of total emissions."
In January, Varsity revealed the University is set to miss its 2010 target of a 4% reduction in carbon emissions by 2021, and failed to meet 8 out of 13 of their sustainability targets in 2018.
Computer Science lecturer Dr Alice Hutchins emphasised that as a staff member she is "not incentivised to cut carbon emissions [but to] work in ways which can be damaging to the environment", such as using high capacity servers in research and much air travel.
High living costs mean staff often live far away from the town centre, Dr Hutchins continued, and poor public transport makes sustainable commuting difficult. Fellow Computer Scientist Dr Daniel Thomas agreed, noting "25% of cycle parking is of insecure design, 15% is in a poor state of repair", and new road designs disregard cyclists' safety, whilst "the University currently pays out £3 million a year to encourage staff to drive."
Student and Zero Carbon campaigner Ollie Banks called attention to the University's close links with the fossil fuel industry, branding Cambridge an "extractive research machine".
He argued that Cambridge targets academic research for use by fossil fuel giants, such as developing new technology for separating petrochemicals. Moreover, the University's BP Institute uses academics to work directly on "maximising oil flow in pipes."
Chloe Newbold, a student at St. Catherine's College, further highlighted how Cambridge Zero lists the BP Institute as a key partner in its 'climate repair' section, something she argued makes the University "complicit in a model of economic development that favours profit over social and ecological justice."
The full speeches will be made available on the Cambridge University Reporter website next week.


[
Jon Cartu