04 Sep

VP Jonathan Cartu Writes – AV News to Know Sept. 4, 2020: New Products, Cool Projects…

Posted at 18:00h

in

AiroAV

,

AiroAV Anti Virus

,

AiroAV Antivirus

,

AiroAV Removal

,

AiroAV Remove

,

AiroAV Uninstall

,

Avantisteam AiroAV

,

Avantisteam Antivirus

,

Avantisteam Malware

,

Avantisteam Virus

,

Cartu Jonathan

,

Cartu Jonathan Network Consultants

,

Jon Cartu

,

Jon Cartu Computer Services

,

Jon Cartu IT Services

,

Jon Cartu Network Consultants

,

Jonathan Cartu

,

Jonathan Cartu Computer Services

,

Jonathan Cartu IT Services

,

Jonathan Cartu Network Consultants

,

Remove AiroAV

,

Uninstall AiroAV

0 Comments

Here's a closer look at some of the AV news, products and projects you might have missed this week. We call it AV News to Know:
New AV Products
Yamaha ADECIA Offers Flexible Audio Intelligence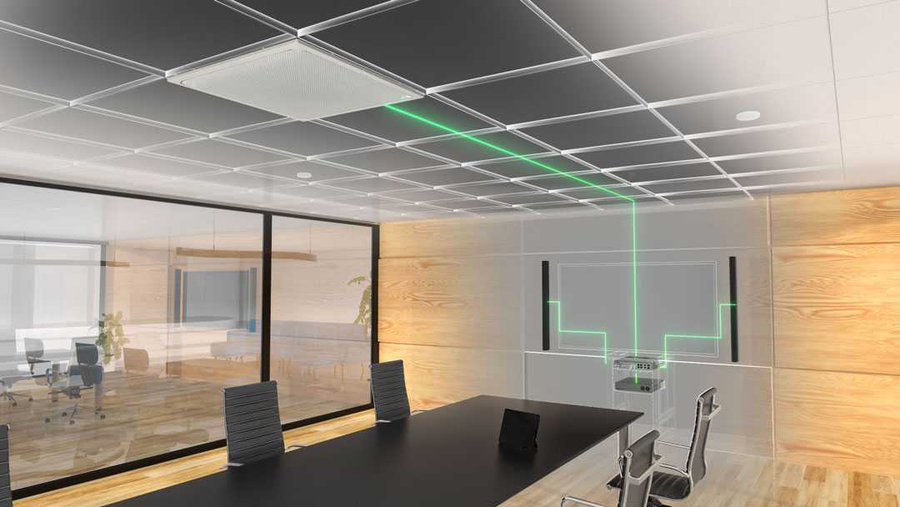 Yamaha's new RM-CG beam-forming ceiling array microphone and RM-CR conference processor are the heart of the new ADECIA conferencing solution, which "applies automated room tuning and dynamic, multi-beam tracking to the challenges of today's and tomorrow's conference environments."
This solution, available in the first quarter of 2021, is based on Dante audio networking and comprises the new RM-CG beamforming ceiling array microphone, the RM-CR conference processor, Yamaha's iVXL1-16P line array speakers and the SWR2311P-10G PoE+ switch.
Key Digital Offers Solution for Socially Distant Collaborations
Key Digital this week announced the KD-BYOD4K 4K wireless presentation gateway for the KDPlay system is now shipping worldwide.
The KD-BYOD4K presentation system includes full and multi-presenter modes, 4K/UHD from source to display, annotation and white board, extended monitor, content preview, touch screen, mouse forwarding, moderator management and more. It can be installed behind displays, at the projector or in the AV equipment rack.
BrightSign Announces New Digital Audio Player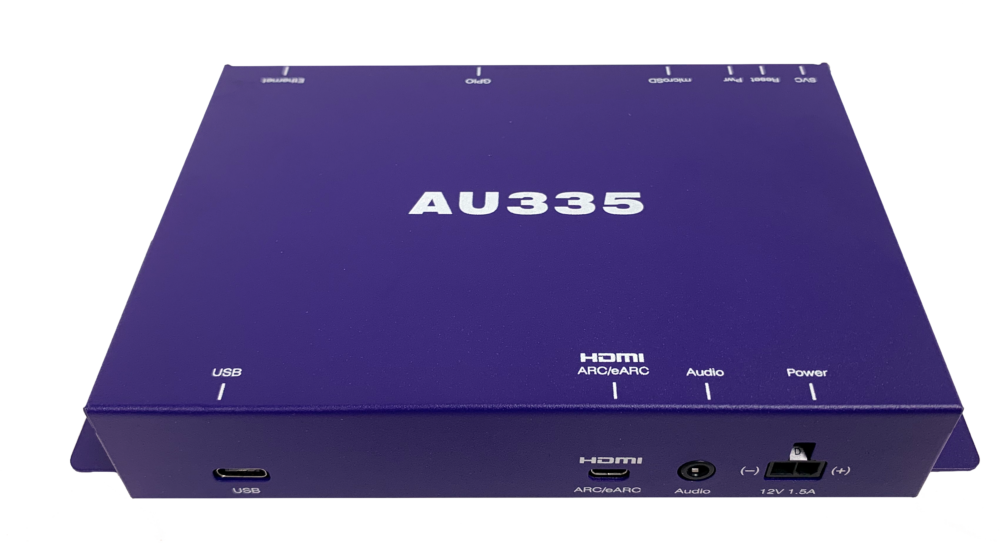 BrightSign, LLC, this week announced the BrightSign AU335, a digital audio player that supports the latest sound technologies. The player's ARC and eARC support enables the AU335 to distribute up to three zones of audio to soundbars and AV receivers that offer 24-bit sound, including Dolby Atmos.
The AU335 supports multi-zone audio, with the ability to integrate interactivity via physical buttons, proximity sensors and more via USB, GPIO or Ethernet connectivity. This enables customers to control the volume and toggle between devices. It includes a subscription to BSN.cloud Control Cloud.
NEC Display Launches New MediaPlayer Powered by Raspberry Pi
NEC Display Solutions has unveiled its latest MediaPlayer for its digital signage solutions. The MediaPlayer software comes pre-installed on NEC´s Raspberry Pi Compute Module at no additional charge.
It works with digital display boards in retail, digital menu boards, leisure and corporate communication applications.
Epson Announces Availability of Classroom and Meeting Room Projectors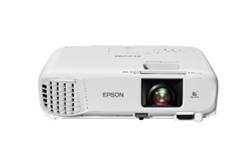 Epson this week announced availability of eight new projectors designed for K-12 classrooms and small to medium-sized conference rooms.
The PowerLite E20, X49, W49, 118, 119W, 982W, 992F, and 1288 offer "premium audio, enhanced connectivity, and widescreen options with most models for enriched presentations and increased engagement in today's virtual sessions and more spread out classes and conference rooms."
Zyter Introduces Smart Universities
Zyter this week announced the availability of Zyter Smart Universities, an Internet of Things (IoT) connectivity platform designed specifically for school campuses.
Zyter Smart Universities transforms student life both on and off campus through smart classroom-based teaching, enhanced communication and collaboration via secure remote learning, as well as wayfinding, navigation, and other personalized engagement options.
The platform also provides campus administrators with complete visibility of what is happening across an entire network of connected devices and sensors deployed around campus, supported by advanced analytics.
IK Multimedia Safe Spacer Wearable Monitor Shipping Soon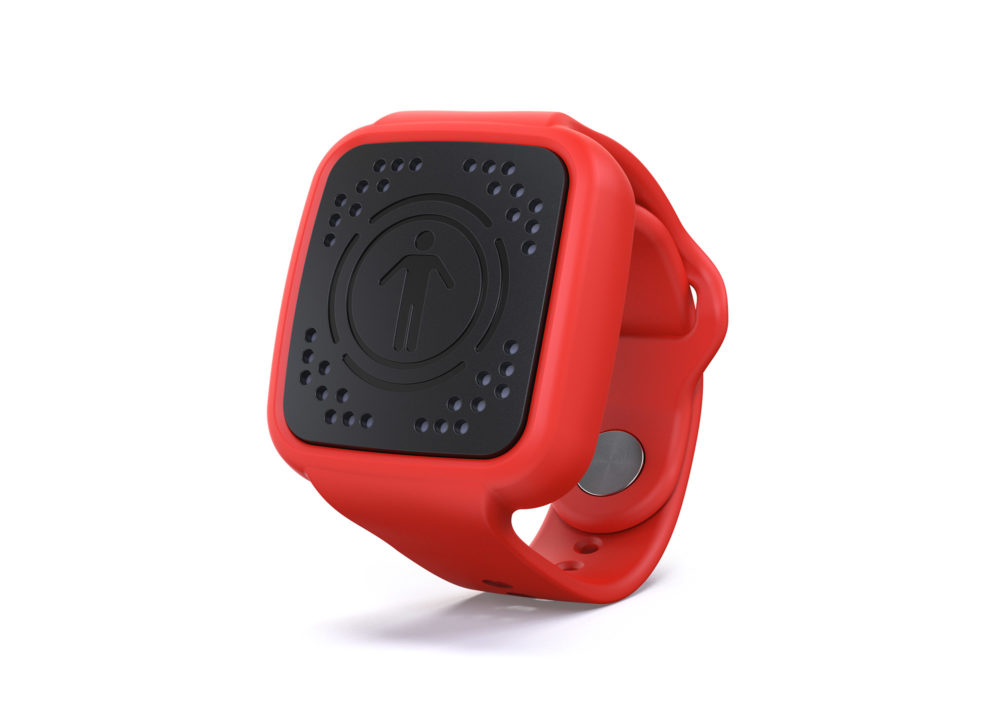 IK Multimedia's Safe Spacer is a lightweight wearable device that helps workers and visitors maintain safe social distancing, enabling factories, offices, museums, hotels, schools and other workplaces and public spaces to operate with peace of mind.
It gives small businesses a solution with more convenient ways to wear, charge and sync, as well as offering comprehensive integration options for large-scale enterprises using their own proprietary data systems.
Able to be worn on a lanyard, wristband or belt loop, Safe Spacer detects when other Safe Spacer units come within 6 feet, alerting wearers with a choice of visual, vibrating or audio alarm.
Audio Visual Projects
XR Studios Transforms 2020 MTV Video Music Awards with Extended Reality
The first major awards show in the U.S. to be broadcast since the pandemic was held Sunday, Aug. 30, when the socially distant MTV Video Music Awards were telecast from New York City.
XR Studios selected the disguise xR workflow, powered by the latest disguise gx 2c media server, as the show's central technology hub.
"The project was successful on a level of scale in terms of the size of the stage, the number of Stype-tracked cameras and the ambitious number of live performances and awards presentations," says JT Rooney of Silent Partners Studio, who worked with XR Studios to deliver the show in Extended Reality.
XR Studios, who pioneered the application of xR in live entertainment, was brought in by Paul Caslin, creative director for the VMAs, to help create a virtual stage where the awards presentation would take place.
Additionally, XR Studios produced and enabled creative teams to craft performances for multiple artists like Lady Gaga, The Black Eyed Peas, Doja Cat and Da Baby in Extended Reality environments.
Notch VFX played a key role in the production as the main real-time rendering engine for the awards stage and performances from Miley Cyrus, The Black Eyed Peas and Doja Cat.
Unreal Engine provided real-time rendering for Lady Gaga and Da Baby, utilizing disguise's RenderStream video-over-IP protocol.
"disguise's xR workflow allows for a traditional workflow of media server and content creation while adding on the layers of Augmented and Mixed Reality.  This allows for flexibility and dependability for live entertainment," said XR Studios technical director Scott Millar.
"disguise's camera calibration workflow also enables virtual set extension and the ability to blend LED with virtual environments to create whole new worlds," he said.
The disguise gx 2c powered real-time generated graphics from Notch onto the LED video screens as well as the virtual set extension content outside the LEDs, creating a vast and immersive virtual world on camera that fans could view from their screens at home.
"This was the largest and most complex xR show that we have had to…